How to Dress During Pregnancy Without Maternity Clothes?
---
Dressing during pregnancy without maternity clothes can be done by choosing looser fitting clothing. Stock up on stretchy, breathable fabrics like cotton and spandex that provide both comfort and support. opt for comfortable shirts with an empire waist or dresses with flowy skirts to accommodate your changing body shape.

Try pairing a loose tunic top over leggings or skinny jeans for a fitted look. Layer lightweight cardigans, blazers, and jackets over your shirt to add dimension to the outfit while keeping you warm in cooler weather. Invest in a few pieces of elastic-waisted bottoms such as trousers, shorts, maxi skirts and wrap dresses which will give you plenty of room for growth throughout your pregnancy months.
Look for adjustable features like drawstrings or ties at the waistline when shopping which will help ensure that any item you purchase is flexible enough to fit as you progress through each trimester of your pregnancy journey!

Step 1: Choose looser fitting clothes
Opt for items that are not form-fitting, as these will be more comfortable during pregnancy
Examples of loose fitting clothing include maxi dresses, tunics and flowy tops
Step 2: Wear layers of clothing
Layering a cardigan or kimono over a top is an easy way to add style without purchasing maternity clothes
This look also allows you to easily adjust your outfit if it gets too warm throughout the day by taking off one layer at a time
Step 3: Invest in pieces with adjustable waists or straps like leggings, skirts and trousers with elastic waistbands which can be worn before, during and after pregnancy as they provide extra room for growing bellies while still being stylish when paired with blouses and tops that don't necessarily have "maternity" written all over them!
Step 4: Consider wearing longer shirts or tunics that cover the belly area when shopping for non-maternity clothing such as t-shirts, sweaters and blouses to help hide any signs of a baby bump while keeping comfy throughout this special time in your life!
What Can I Wear Instead of Maternity Clothes?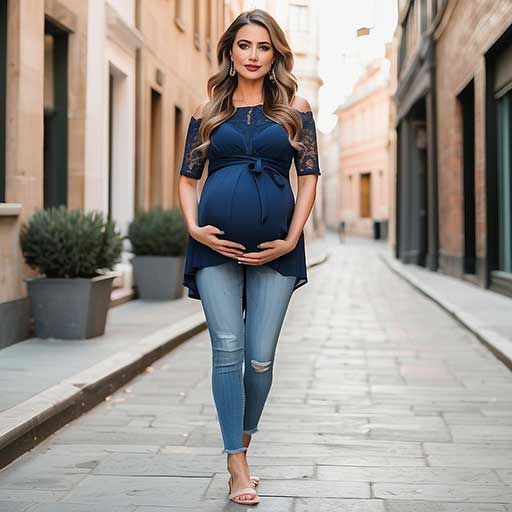 If you are pregnant and don't want to invest in a maternity wardrobe, there are lots of options for stylish clothing that fits your changing body. For example, maxi dresses with an empire waist or flowy skirts paired with tunics can be great choices as they will accommodate your growing bump without looking like traditional maternity wear. Loose-fitting tops and blouses can also be comfortable throughout pregnancy.

You may find yourself needing to size up just once or twice during your pregnancy rather than buying a whole new wardrobe! Additionally, many companies offer specialized lines specifically designed for pregnant women which might provide more flattering styles than regular sizes would. With so many options available, you should have no problem finding fashionable clothes that fit comfortably while expecting!
Can I Wear Non-Maternity Clothes While Pregnant?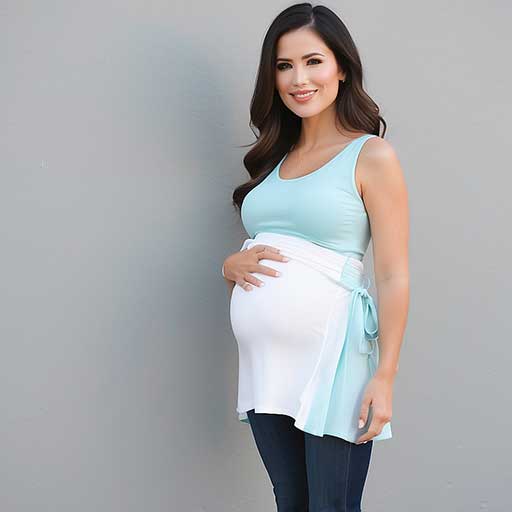 Yes, you can definitely wear non-maternity clothes while pregnant. It's actually a great way to get more mileage out of your wardrobe and save money. Look for items with adjustable features such as drawstrings or elastic waistbands that can accommodate your growing belly.

Loose-fitting tops and dresses are also great options because they will provide extra room around the bust area, which tends to increase in size during pregnancy. Investing in some maternity staples is also a good idea, such as tanks or camisoles with built-in support, leggings with full panel fronts to give added coverage over the bump, and comfortable shoes that won't cut into swollen feet!
Is It Ok to Wear High Waisted Leggings While Pregnant?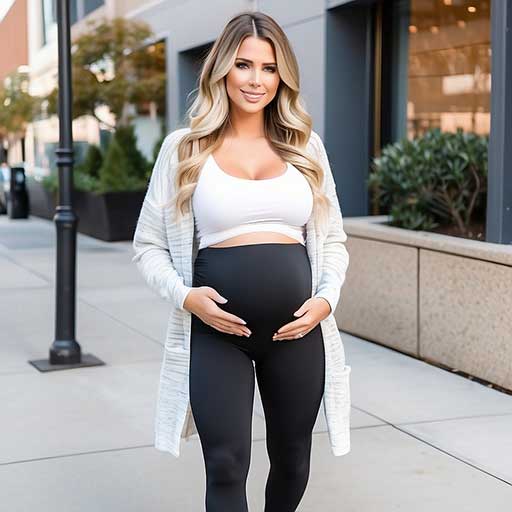 Yes, it is absolutely okay to wear high waisted leggings while pregnant. High waisted leggings provide extra support and coverage for your growing baby bump, and they are also much more comfortable than regular low-waisted styles. Additionally, many maternity stores offer high-waisted leggings specifically designed for pregnant women that come with additional features such as elasticized panels or adjustable drawstrings to ensure a secure fit throughout all stages of pregnancy.

These types of leggings can be dressed up or down depending on the occasion and will provide extra comfort during those nine months!
Can I Wear Regular Jeans During Pregnancy?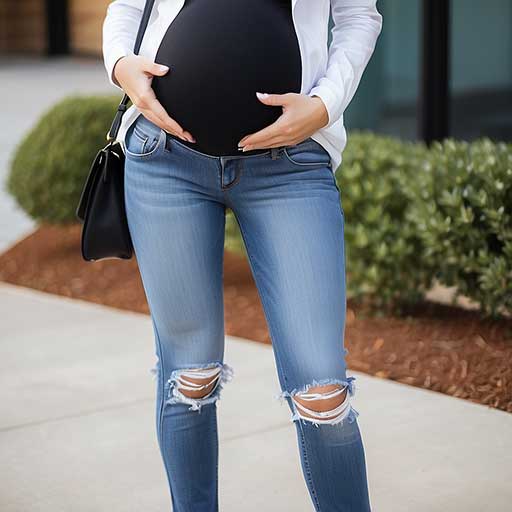 Yes, you can absolutely wear regular jeans during pregnancy! It is important to make sure that your denim fits comfortably and doesn't constrict your belly or put too much pressure on any part of your body. You may need to size up a bit as the months go on and your bump grows.

Look for mid-rise or high-waisted styles with adjustable waistbands and plenty of stretch in order to accommodate your changing shape. Additionally, look for styles that feature paneling over the stomach area which will provide extra space where you need it most.
PREGNANCY FASHION: non-maternity clothes for pregnancy, the best pregnancy outfit ideas
What to Wear to Work While Pregnant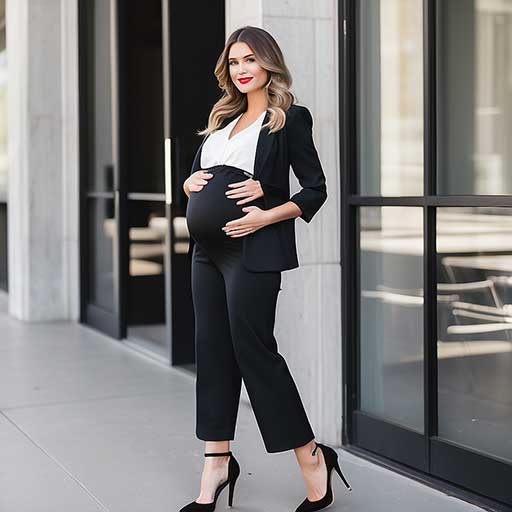 When pregnant, it can be difficult to figure out what to wear for work. Consider investing in some comfortable maternity clothing that is designed to grow with your changing body. Look for lightweight fabrics and stretchy materials such as cotton, linen, or jersey.

Loose-fitting blouses and tunic tops are great options for layering over leggings or jeans when you need extra coverage. Try opting for dresses with an empire waistline as they will accommodate a growing belly while still looking stylish and professional. Additionally, don't forget to accessorize!

Scarves, jewelry and necklaces can help add a touch of personality to any outfit.
Buying Bigger Size Instead of Maternity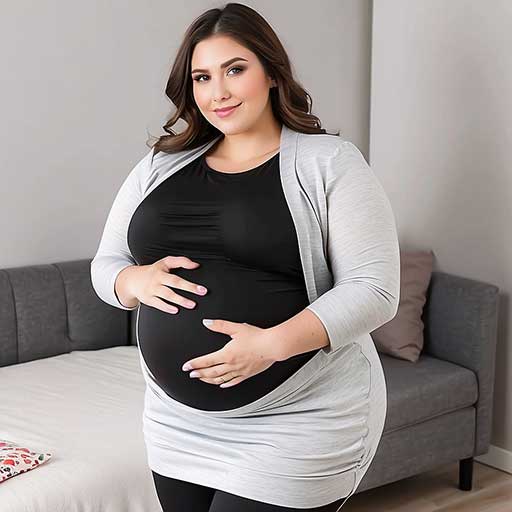 Buying bigger sizes instead of maternity clothing is a great option for pregnant women who want to save money and still feel comfortable during their pregnancy. Bigger sizes are usually less expensive than maternity clothing, giving you the opportunity to get more bang for your buck. Additionally, many stores offer online ordering which makes it easy to find the perfect fit without having to leave your home.

While some people may be concerned that larger sizes won't provide enough support or coverage, there are plenty of options out there that will ensure you look and feel good throughout your pregnancy.
Non Maternity Clothes for Pregnancy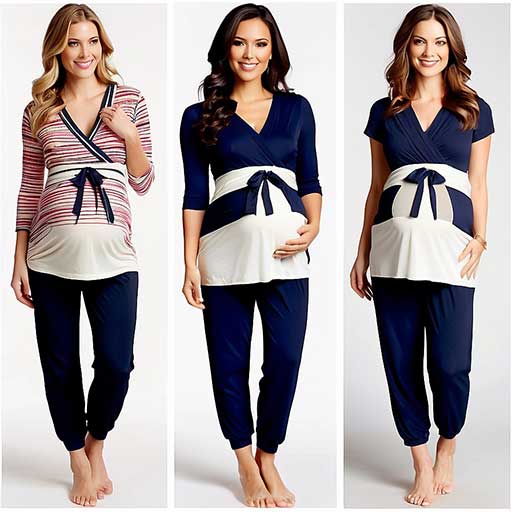 Non-maternity clothes are a great way to dress stylishly during pregnancy, without having to buy expensive maternity clothing. With the right fit, you can find pieces that don't just look good but also provide all of the comfort and support your growing body needs. Look for stretchy fabrics like spandex or cotton blends that will accommodate your changing shape.

Shop for items with adjustable features such as drawstring waists and removable paneling, as well as oversized tops and long cardigans which create an effortless silhouette.
What to Wear before Maternity Clothes Fit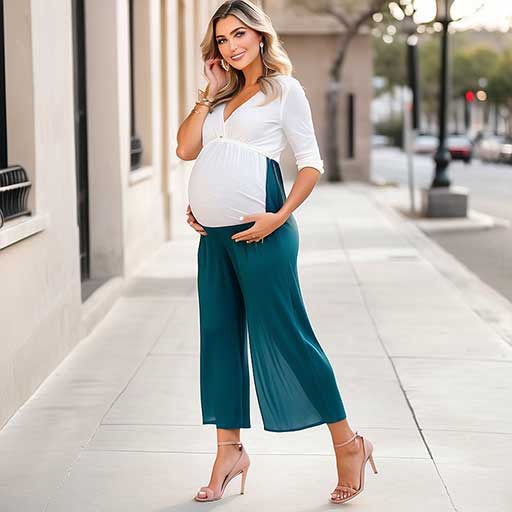 When you're pregnant, it can be hard to find clothes that fit your changing body. Before maternity clothes become a necessity, there are a few tips and tricks to make do with what you already have in your closet. Look for items that are stretchy and/or adjustable such as flowy dresses with an empire waistline or leggings paired with longer shirts.

Also consider wearing larger sizes of clothing that aren't necessarily maternity wear; this way you won't have to invest too much money into new clothes before the baby arrives.
Conclusion
Overall, dressing during pregnancy can be a challenge. However, it doesn't have to mean shelling out lots of money for new maternity clothes. By focusing on the basics and creating a wardrobe that caters to your changing shape, you can create a comfortable and stylish look without relying on maternity wear.

With creativity and careful planning, anyone can dress in style during pregnancy without spending much money or having to buy an entirely new wardrobe!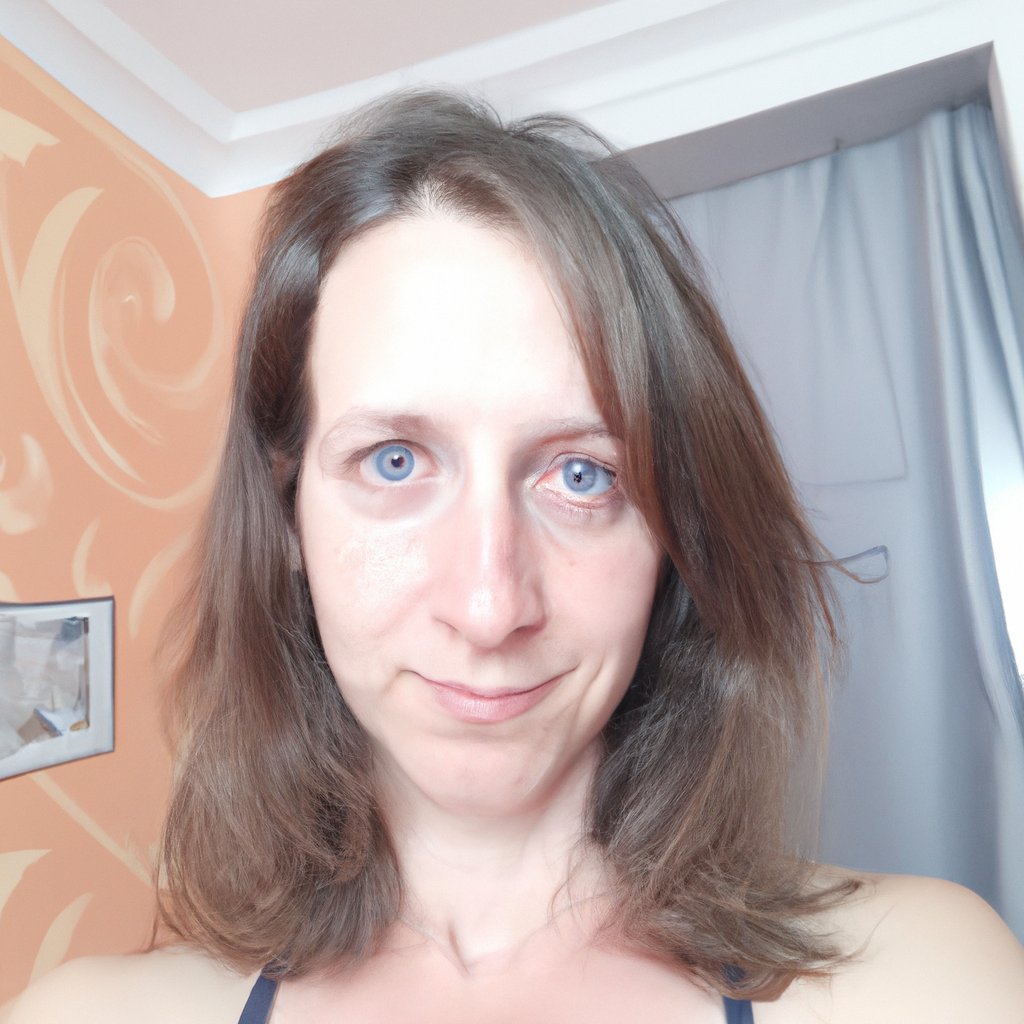 Hi, Musette Beaulieu here. Being a full time housewife makes me a geek for washing and drying clothes. Who doesn't love fresh smelled clothes? Carry on with me, I hope you get what you seek in this clothes drying journey.