How to Store Clothes in Garage?
---
When storing clothes in a garage, it is important to keep them organized and protected from dust, dirt, and pests. First, sort through all of the clothing items that need to be stored. Separate those items into categories such as winter coats, summer shirts, etc.

Next, purchase large plastic bins with lids for each category or season of clothing. This will help keep the moisture out of the bin if any water should enter your garage due to rain or melting snow. Label each container so you know what's inside without having to open each one up every time you need something specific.

If space allows it, use garment racks for long hanging items like dresses or other formal wear – this way they won't get wrinkled or crushed when being stored away for an extended period of time. Lastly, add mothballs throughout your storage area to prevent any moths from making their home in your clothes!
Step 1: Gather Supplies – Before you begin, make sure that you have the supplies needed to store clothes in your garage
You will need sturdy plastic bins with lids, as well as some kind of shelving unit and/or coat racks to hang items
Step 2: Sort Clothes – Take all of the clothes that you want to store and sort them into categories based on type or season
This will help you organize everything more efficiently when it comes time to put it away
Step 3: Clean Items – Make sure that all items are cleaned before storing them in the garage
This will prevent any dirt or dust from getting onto your clothing while stored away for a long period of time
Step 4: Put Away Bins – Use your sorting methods from step two and fill up each bin with similar types of clothing (winter wear in one bin, summer wear in another)
Once filled, place these bins inside the garage near where they can be easily accessed if needed during colder months or seasons ahead! Step 5: Hang Up Clothing – If there are coats, jackets or other garments that won't fit into bins then use hangers on a coat rack or hook system within reachable distance of where they can be grabbed quickly when needed!
Is It Okay to Store Clothes in Garage?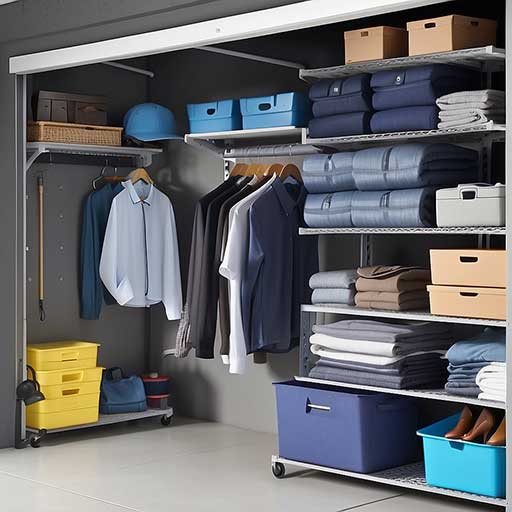 Storing clothes in the garage can be an economical way to store seasonal items and clothing that you don't need on a daily basis. However, it's important to take some precautions when doing so. Garages are typically less climate-controlled than the rest of your home, which means that temperatures may fluctuate more drastically or stay at higher or lower levels for longer periods of time.

This could cause fabrics to become brittle over time and invite pests like moths into your storage space. Therefore, if you choose to store clothes in the garage, make sure you use airtight containers with lids and place them away from any direct sunlight or moisture sources so they won't be exposed to extreme temperatures or humidity changes. Additionally, try storing cedar blocks along with your garments as this will help keep pesky insects away from your stored items.
What is the Best Way to Store Clothes in a Garage?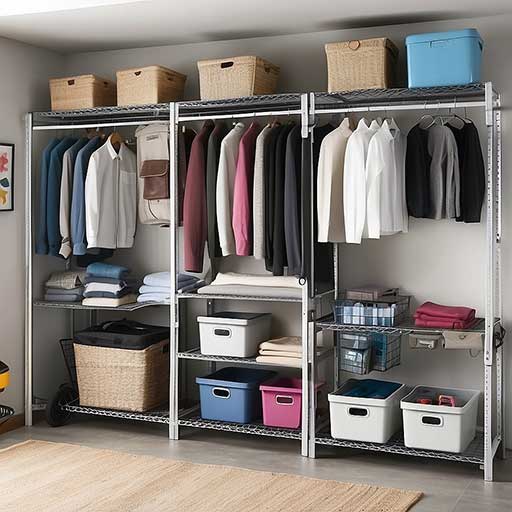 The best way to store clothes in a garage is to invest in durable, weatherproof storage solutions. Plastic bins with lids are ideal for storing out-of-season clothing, as they protect the items from dirt and dust while keeping them organized. Hang a few hooks on the walls of your garage or purchase some standing racks that provide additional space for hanging longer garments like coats.

As an added bonus, adding drawers or shelves to your storage solution will help you keep track of small items like gloves and hats. For maximum protection against pests, consider using airtight containers for storing extra blankets and pillows.
Can You Store Clothes in Plastic Bins in Garage?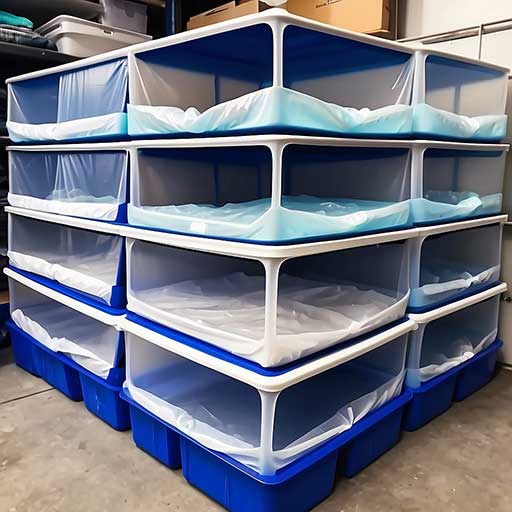 Yes, you can store clothes in plastic bins in the garage. Plastic bins are an effective way to organize and store clothing items such as winter coats, sweaters, hats, gloves and scarves. They're also great for storing seasonal clothing that you don't use often like bathing suits or Halloween costumes.

When using plastic bins for storage make sure they have airtight lids to keep dust out and make sure to label them so you know what is inside each bin. Additionally, consider investing in clear plastic containers with lids so it's easy to identify what's inside without having to open them up every time you need something. If your space allows it, stack the bins neatly on shelves or along the wall of your garage for a neat and organized look.
What is the Best Container to Store Clothes in Garage?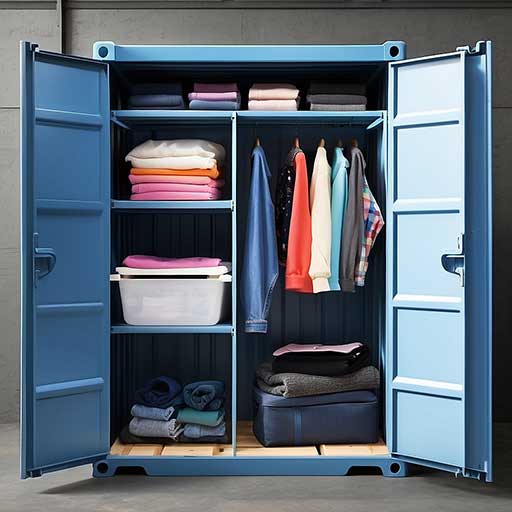 The best container for storing clothes in the garage is a weather-resistant plastic storage bin with a secure lid. Plastic bins are ideal because they don't absorb moisture and protect your garments from dust, dirt, and other environmental factors. Additionally, using bins with lids helps to keep pests out of your clothing and keeps them safe from damage or theft.

When selecting a storage bin for your garage, make sure it's large enough to fit all of your items comfortably but small enough to be convenient. Also look for snap-tight lids that securely close so you can trust that your belongings will stay dry and protected while stored away.
EASY Garage Organization Ideas // Tools & Storage Makeover
Best Containers for Storing Clothes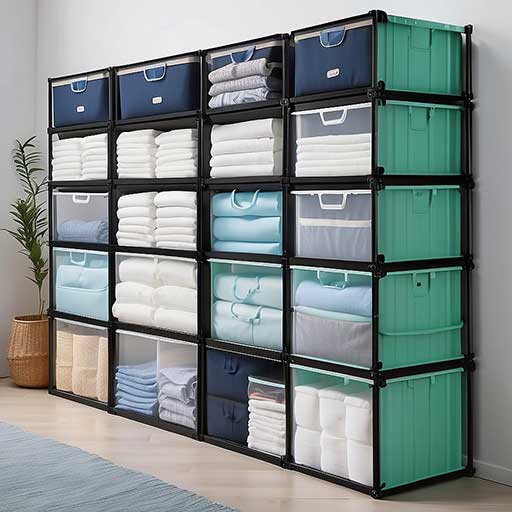 When it comes to storing clothes, the best containers are those that offer breathability and air circulation. Plastic bins with perforated lids or fabric storage cubes provide great protection from dust while also allowing your garments to breathe. For short-term storage of seasonal items, vacuum seal bags can keep them fresh and free from odors.

You should also choose a container that is easy to open and close so you can easily access your clothes when needed.
Storing Clothes in Plastic Containers in Garage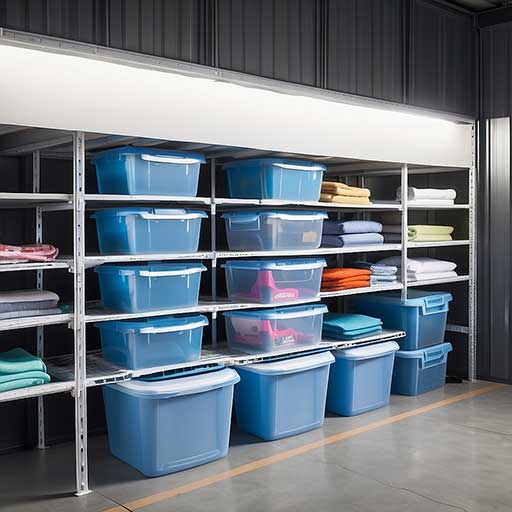 Storing clothes in plastic containers in your garage is an effective way to keep them organized, protected from pests and dirt, and out of the way. Plastic containers can also provide a safe storage environment for seasonal items such as winter coats or summer shorts when not in use. Be sure to label the container with both what type of clothing it contains as well as its seasonality so you'll be able to easily find what you're looking for!
Storing Clothes in Airtight Containers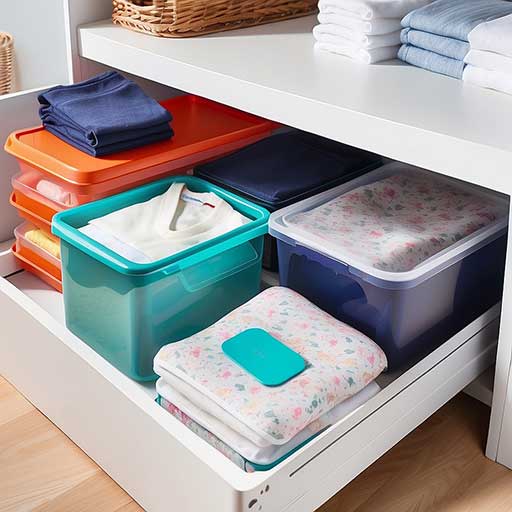 Storing your clothes in airtight containers is an effective way to protect them from dust and pests. Not only does it prevent damage, but it also helps keep the fabric from fading due to exposure to ultraviolet (UV) light. Additionally, using airtight containers can reduce odors caused by sweat or mildew buildup over time.

These containers are usually made of plastic or glass and come in various sizes, so you can choose one that best fits your needs.
Conclusion
Storing your clothes in the garage can be a great way to save space and keep items safe. With proper planning and organization, you can organize your clothes in the garage with ease. This method of storage not only helps to maximize space, but it also keeps clothing out of sight when company visits or if you are having a party.

Additionally, this method is far more affordable than purchasing costly cabinets or closets for extra storage space. Overall, using the garage as an additional storage solution for clothing is an excellent choice that will help you free up some much needed room in your home.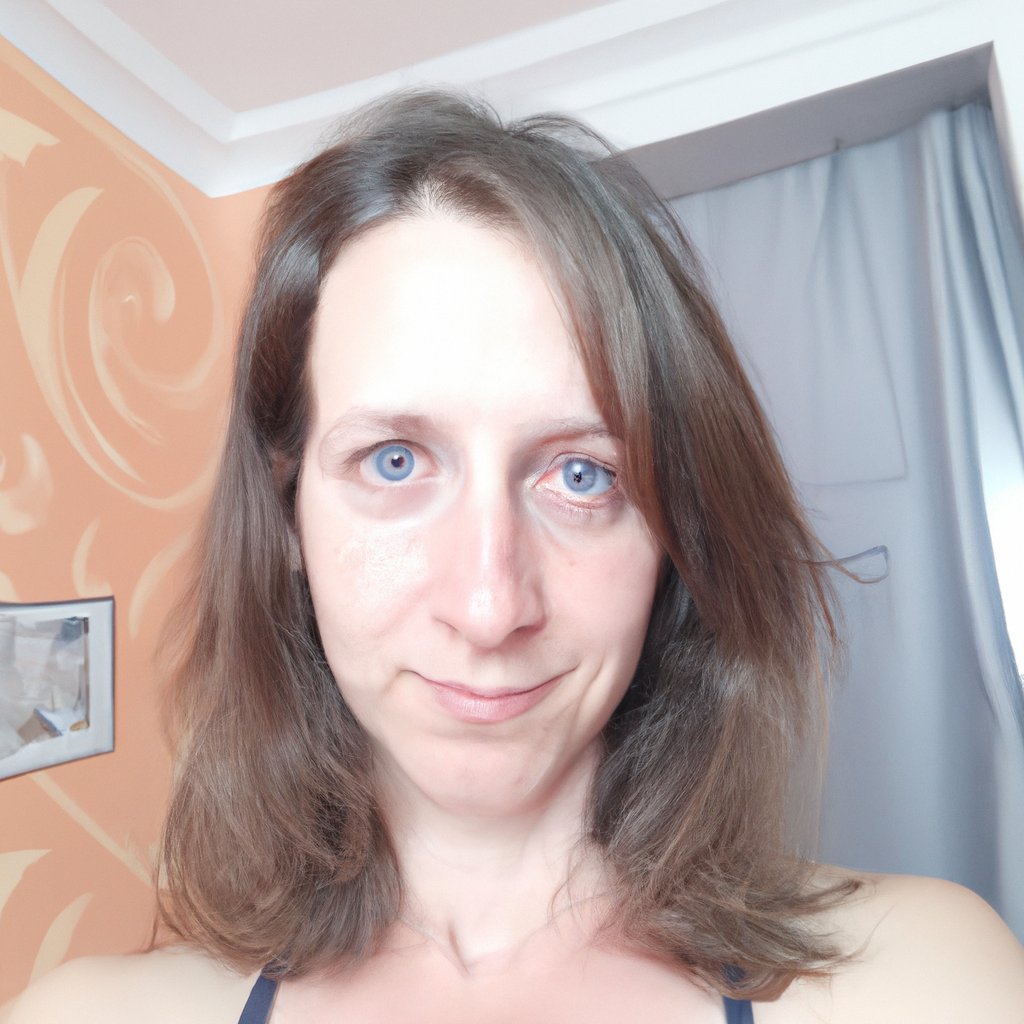 Hi, Musette Beaulieu here. Being a full time housewife makes me a geek for washing and drying clothes. Who doesn't love fresh smelled clothes? Carry on with me, I hope you get what you seek in this clothes drying journey.