How to Store Clothes Without a Dresser?
---
If you don't have a dresser to store your clothes, there are some creative ways to organize them. Clothing racks and shelving units can be used for hanging items like shirts, pants and skirts. Use clear plastic bins or baskets for small items such as socks, underwear, belts and ties.

You might also want to use an over-the-door shoe organizer with pockets that can hold folded clothing as well. Utilize the closet space by purchasing stackable hangers or additional shelves and organizers designed specifically for closets. If you're short on space in the bedroom consider storing seasonal clothing under the bed in an under bed storage bag or bin; it's perfect for bulky sweaters, coats and other items that won't fit elsewhere until needed again.
Lastly consider using wall hooks behind doors which is great place to hang scarves, robes or jackets when not being worn.

Utilize Storage Bins: Use sturdy storage containers with lids to store clothing items like t-shirts, sweaters and accessories
Label the outside of the bin according to what's inside so you can quickly find what you need when needed
Hang Clothes in Your Closet: Maximize your closet space by using hanging organizers for clothes that don't require folding or pressing before wearing like blouses, dresses and skirts
This is an especially great way to save space if you have a small closet without much room for traditional dressers and drawers
Buy Shelving Units: If there's extra wall space in your bedroom, consider purchasing freestanding shelves or mounting floating shelves on the wall for added storage without taking up valuable floor space
Store folded clothing items here as well as cute baskets holding jewelry pieces and other accessories that would typically be stored in a dresser top drawer or vanity table top area of a regular sized dresser unit
Utilize Under Bed Storage Containers: You can purchase under bed storage boxes with rolling wheels to easily slide back out from underneath your bed frame when needed while keeping clutter hidden away at all other times throughout the day
These are perfect for storing seasonal clothes such as winter coats and bulky sweaters which take up too much room in closets but still need protecting during warmer months while not being worn regularly
What Can I Store Clothes in Instead of Dresser?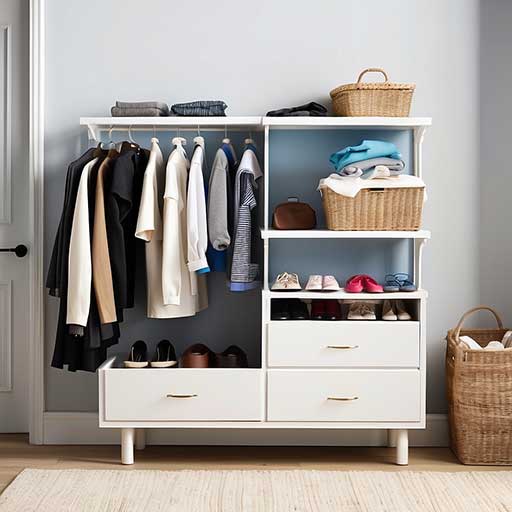 One of the most popular alternatives to a dresser for storing clothes is a storage ottoman. These pieces of furniture are typically made with faux leather or fabric and are equipped with either one large compartment or several smaller compartments. They come in different sizes, shapes, and colors, so they can easily fit into any room design.

Another great thing about storage ottomans is that their tops can be used as seating for when you need an extra seat in your bedroom!
Where Can I Store Clothes Without Drawers?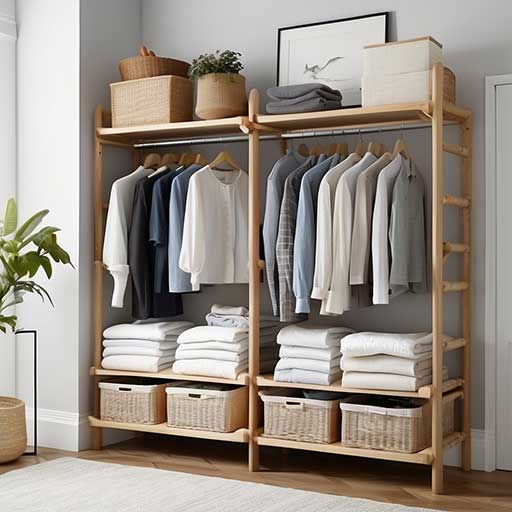 If you don't have enough drawers to store your clothes, there are plenty of other storage solutions that can help. Clothes racks and hangers make it easy to hang up items like coats, blazers, dresses and shirts. You can also use bins or baskets for folded clothing like t-shirts and jeans.

If you're short on space, under bed storage containers are great for storing out of season clothing or extra linens. Lastly, if you have the room in a closet or spare bedroom, consider investing in a wardrobe armoire – this is a piece of furniture with doors that open up to reveal shelves and hanging rods so you can store both folded items as well as hanging garments all in one place!
How Do You Organize a Bedroom Without a Dresser?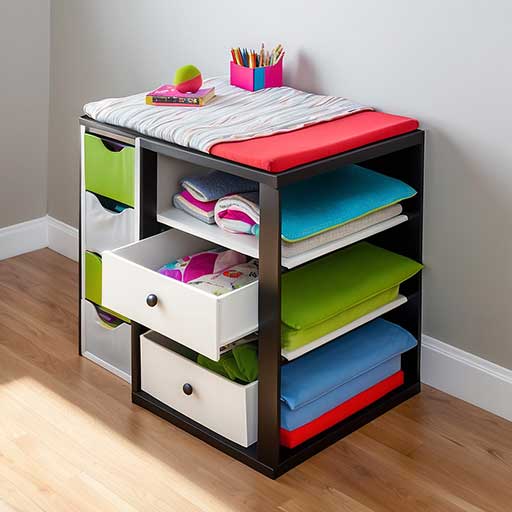 Organizing a bedroom without a dresser can be difficult, but it is not impossible! To maximize storage space, use wardrobe shelves and cube organizers. Hang clothes on garment racks or clothing rods to save floor space.

Use wicker baskets along the wall for extra storage; this allows you to store items such as bedding, towels and other miscellaneous items. If needed, invest in under-the-bed storage boxes that are specifically designed for storing clothes. Finally, if there isn't any room left on the walls or floors for storage solutions try hanging pieces of fabric from the ceiling with clips—this creates an instant makeshift closet!
How Do You Organize Clothes Without Closet Or Drawers?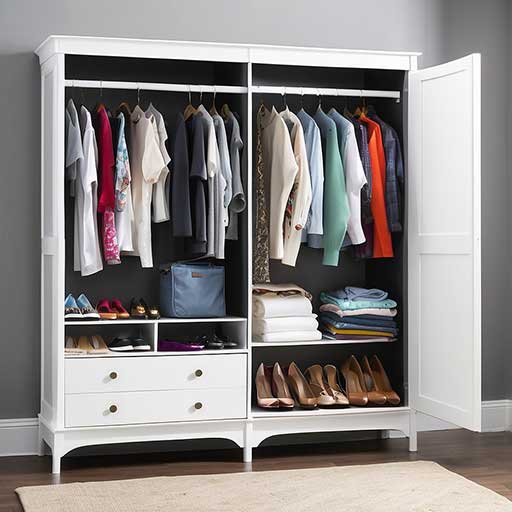 Organizing clothes without a closet or drawers can be challenging, but there are several creative solutions that can help you maximize your space. Investing in a wardrobe rack or hanging shelves is an easy way to keep clothes organized and off the floor. You can also make use of under-bed storage boxes for items that don't need to be hung up such as socks, underwear, and t-shirts.

If you have enough wall space, consider installing open cubbies which provide ample storage for folded items like sweaters and jeans. Finally, repurpose other furniture pieces like dressers or armoires into clothing organizers; these pieces offer plenty of room for storing folded garments while providing an attractive display area for accessories.
Closet Organization on a Budget | Life Without A Dresser
How to Store Clothes Without a Dresser: Exclusive from Reddit
If you're looking for ways to store clothes without a dresser, there are plenty of options. You can hang items in your closet with hooks or hangers, fold and stack them on shelves, use under-the-bed storage boxes or plastic bins, install a tension rod between two walls for additional hanging space, add floating shelves to the wall for folded items, build an open wardrobe out of wooden crates and boards or even repurpose an old ladder as a makeshift clothing rack. With some creativity and imagination you can easily organize your clothes without any furniture!
Clothes Storage Ideas for Small Spaces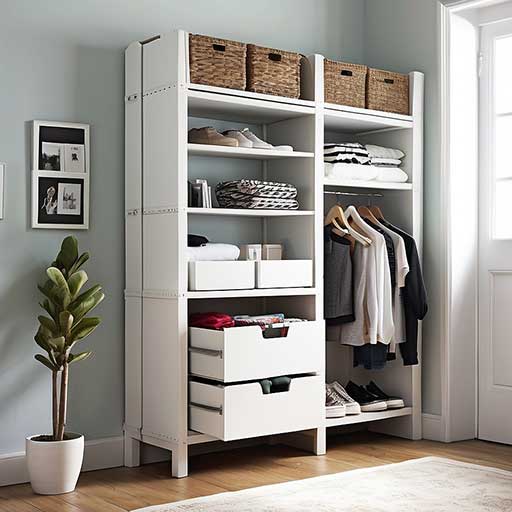 If you live in a small space, having enough storage for your clothes can be a challenge. To maximize space and keep your wardrobe organized, try utilizing vertical storage such as hanging organizers or racks that mount to the wall. You can also use under bed storage boxes or bins to store out of season clothing and items that are not used regularly.

Investing in multi-functional furniture like ottomans with hidden compartments is an excellent way to add additional clothing storage without taking up too much room. Finally, make sure you have plenty of hangers so your clothes don't pile up on the floor!
No Room for Dresser in Bedroom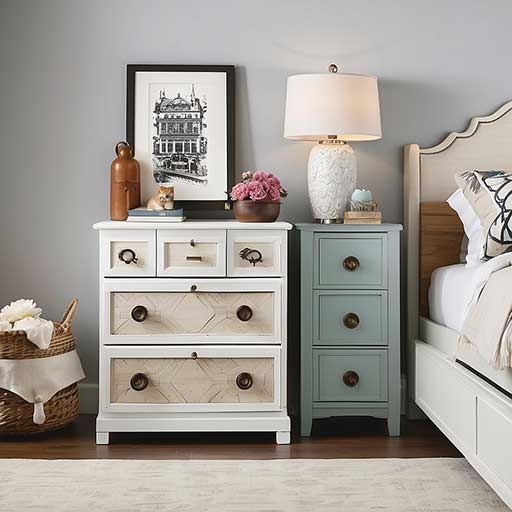 No bedroom is complete without a dresser. But if you don't have enough room for one, there are still plenty of options to make the most out of your space. You can opt for wall-mounted or floating shelves, hanging rods and hooks, under bed storage boxes, or any other creative solutions that will help you store clothes and accessories efficiently in your limited space.
Clothes Storage Ideas for Small Closet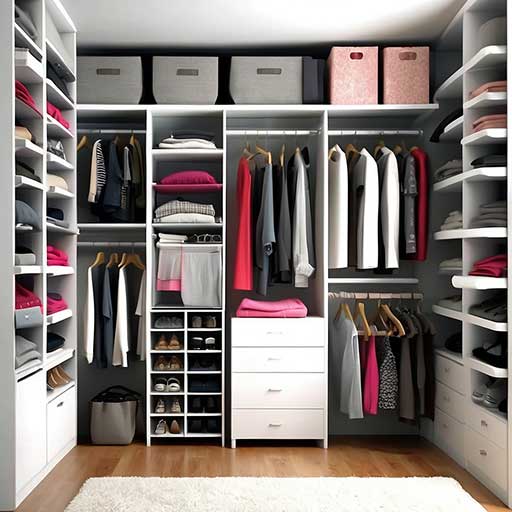 If you live in a small home or apartment and need to maximize the space of your closet, there are many creative clothes storage ideas for small closets. One way is to use vertical space with hanging shelves – this allows you to store folded items and hang longer pieces of clothing like dresses or coats. You can also make use of any corner spaces by adding door organizers, over-the-door hooks and wall mounted racks.

Additionally, using baskets on higher shelves helps keep bulky items tucked away while making them easily accessible when needed. With these tips and more, you can find clever ways to organize your wardrobe without sacrificing style for function.
Conclusion
The best way to store clothes without a dresser is to get creative and use other storage solutions such as hanging organizers, under-bed containers, multipurpose hangers, and storage ottomans. With these ideas in mind, you can easily keep your clothes organized even without a dresser. Ultimately it all comes down to finding what works for you and maximizing the space that you have available!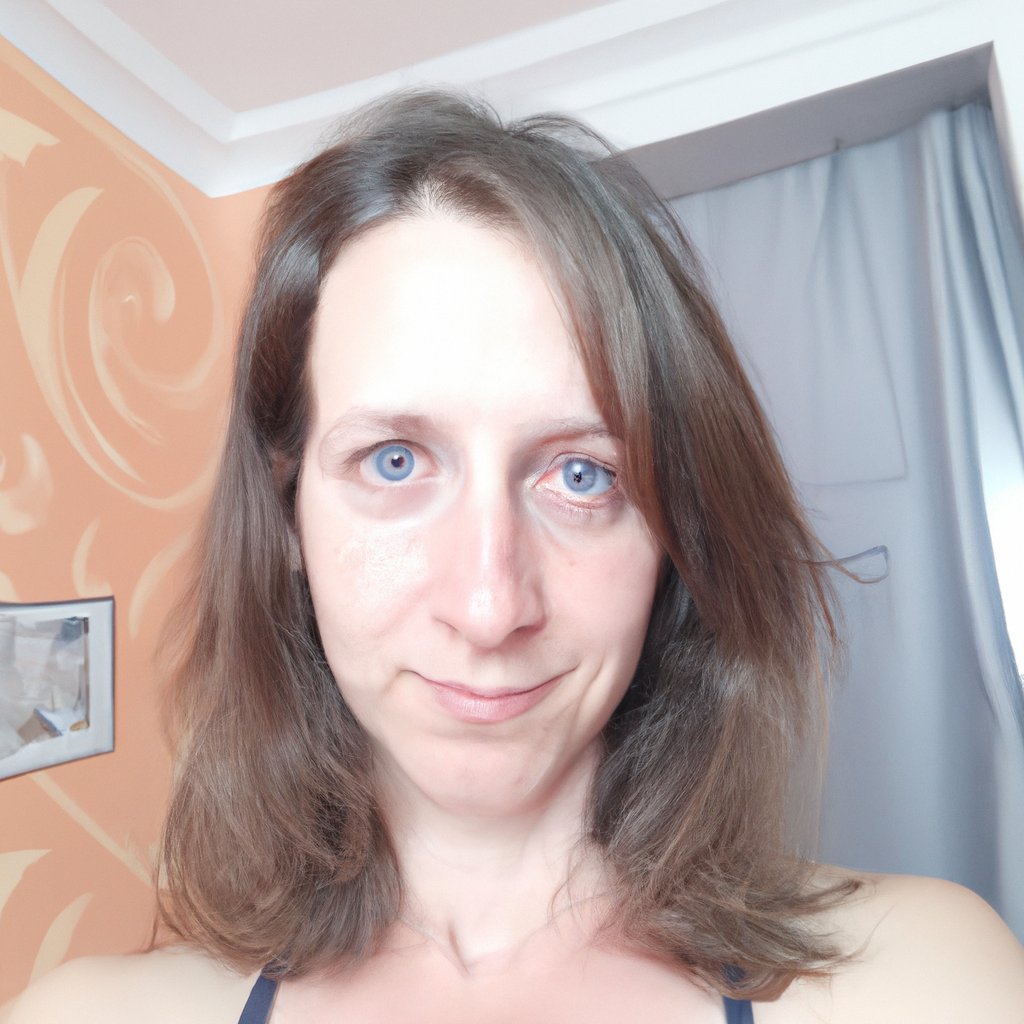 Hi, Musette Beaulieu here. Being a full time housewife makes me a geek for washing and drying clothes. Who doesn't love fresh smelled clothes? Carry on with me, I hope you get what you seek in this clothes drying journey.