How to Store Winter Clothes?
---
When storing winter clothes, it is important to keep them clean and dry. Before putting them away, make sure all items are washed or dry cleaned as necessary. To store winter clothes, use airtight containers such as plastic bins with lids or vacuum sealed bags.

Make sure the containers are labeled so you know what is inside each one and can easily find what you need when retrieving items from storage. Place cedar blocks or mothballs in the container to repel moths and other insects that may damage clothing over time. If possible, store winter garments in a cool area of your house such as a basement or attic where temperatures remain consistent throughout the year.

Avoid storing winter clothes near any sources of heat since this could cause shrinking and discoloration over time. Finally, inspect stored clothing periodically for signs of damage due to pests or moisture buildup within the container itself.
Sort Through Clothes: Start by going through your winter wardrobe and setting aside any items that are worn out, too small or no longer fit your style
Consider donating these items to a local charity or resale shop if they're still in good condition
Clean and Dry Clean Clothing Items: Once you've sorted through your clothes, wash the machine-washable fabrics and take any dry clean only pieces to the dry cleaner for professional cleaning before storing them away for the season
Protect Against Pests: Place cedar chips or lavender sachets in each storage bin to help deter pests such as moths from damaging your clothing while it's stored away during the warmer months of the year
Choose Appropriate Storage Containers: Invest in breathable fabric storage containers such as garment bags made from cotton canvas rather than plastic bins which can trap moisture which can damage delicate fabrics over time
If using plastic bins, make sure they have holes drilled into them so air can circulate within them when closed up tightly with their lids on top
Organize Your Winter Wardrobe For Easy Access: When packing away winter apparel organize it neatly with heavier items at the bottom of each container and lighter garments on top so everything is easy to find when retrieving clothing once again come fall/winter time next year!
Where Do You Keep Your Winter Clothes?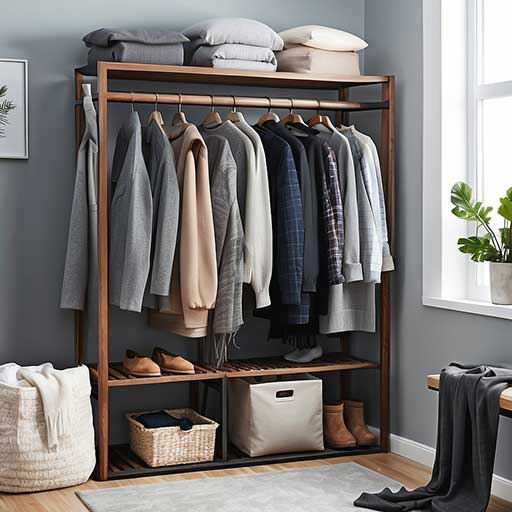 When the weather starts to cool off and it's time to switch out my summer wardrobe for my winter one, I like to keep all of my warm clothes stored in a designated spot. My go-to storage choice is usually an extra closet near the entrance of our home or a deep drawer in our bedroom dresser. This way, when I'm getting ready for work or going out on a cold day, all of my coats, sweaters, hats and gloves are easily accessible.

Having everything organized also helps me stay prepared for whatever Mother Nature throws at us!
How Do You Store Winter Clothes So They Don'T Smell?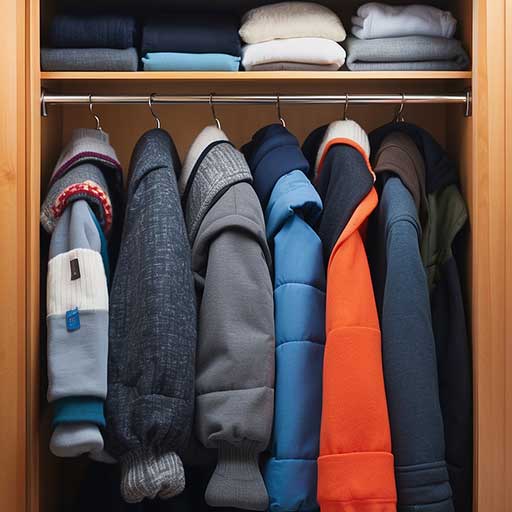 One of the best ways to store winter clothes so they don't smell is to make sure that they are completely dry before putting them away. This means hanging up wet items and possibly running sweaters, coats, and other fabric items through the dryer on a low heat setting. In addition, it's important to clean clothes before storing them; washing with detergent or soap can help kill bacteria that can cause odors.

To further prevent smells from developing when you store your winter clothes, use airtight containers made of plastic or fabric. Vacuum-sealed bags work especially well for this purpose because they remove any excess moisture and trap in freshness. As an extra step, consider adding a few drops of essential oils or baking soda into the container prior to sealing it off; these natural scents will help keep your garments smelling good all season long!
Can You Store Winter Clothes in Plastic Bags?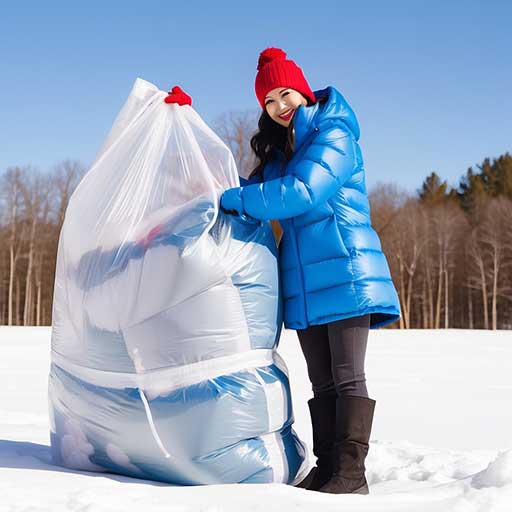 Yes, you can store winter clothes in plastic bags. Not only are they airtight and waterproof, but they also protect the clothing from dust and insects. You should use vacuum-sealed storage bags to make sure all of the air is removed before sealing them tight.

This will prevent any odors or moisture buildup that can cause mildew or other damage over time. Additionally, if you don't have room for large containers, using smaller resealable plastic bags is a great option as they take up minimal space while still providing enough protection for your garments.
How Do You Organize Winter Clothes in a Small Space?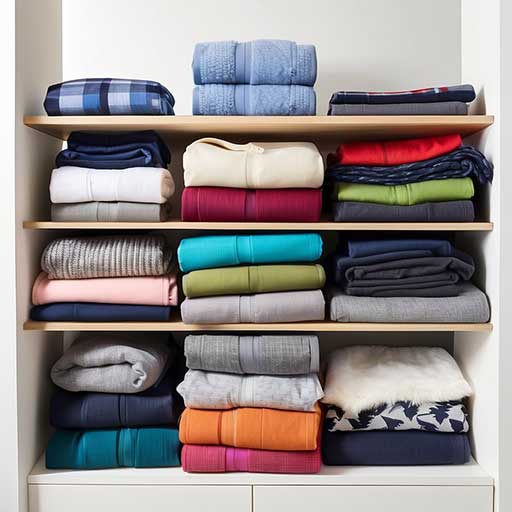 When organizing winter clothes in a small space, it is important to maximize your storage space by utilizing every available inch. A great way to do this is with stackable boxes or bins that can be stacked on top of each other and labeled for easy identification. You can also use wall-mounted shelves and hanging racks to store bulky items like coats and jackets off the floor.

Finally, adding hooks behind the door or inside closets will help you make full use of vertical spaces, while under-the-bed drawers are perfect for storing extra items like gloves, scarves, hats, etc.
How to Store Your Winter Wardrobe – Clothing Storage Techniques
Storing Winter Clothes in Vacuum Bags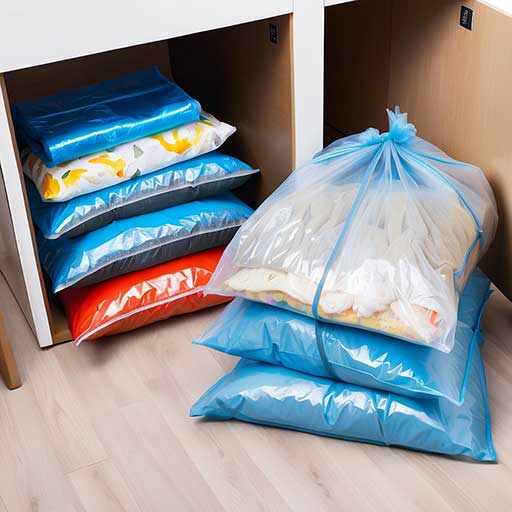 Storing winter clothes in vacuum bags is an easy and effective way to save space and protect your garments. Vacuum bags work by removing the air from the bag, thus reducing its size significantly. This allows you to store more items in a smaller area while also protecting them from dust and moisture.

Additionally, it can help keep clothing wrinkle-free until they are ready to be worn again – perfect for seasonal storage!
How to Store Winter Clothes in Humid Weather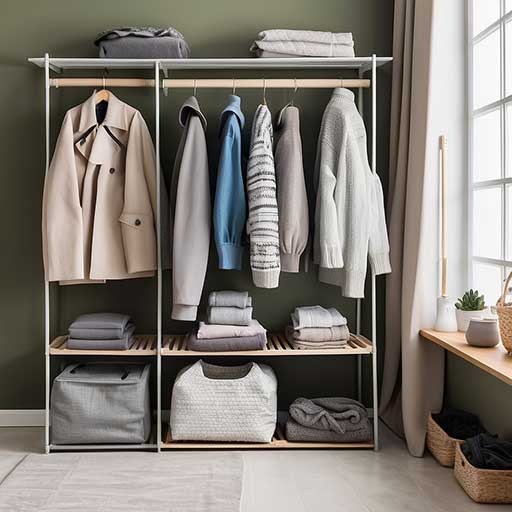 When storing winter clothes in humid weather, it is important to find a place with low humidity and temperatures below freezing. Closets or areas of the home that are not heated should be considered for storage. Furthermore, vacuum bags can be used to compress bulky items like sweaters and down jackets while keeping out moisture.

Adding a few desiccant packs into the bag will further reduce humidity build-up inside the container as well. Lastly, make sure to clean all garments before packing them away for storage and double check that they are completely dry before putting them away!
How to Store Winter Clothes in Small Space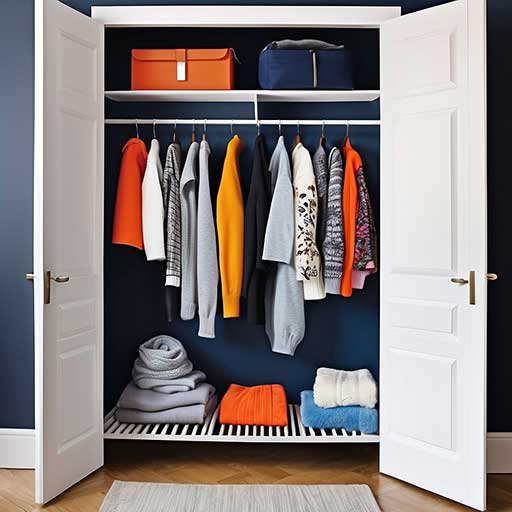 If you're looking for an easy way to store winter clothes in a small space, consider using vacuum bags. Vacuum bags are great because they compress bulky items like coats and sweaters into smaller sizes that can be easily stored away without taking up too much room. Additionally, these bags will protect your winter garments from dirt, dust and moths while keeping them organized until next season.
How to Store Winter Clothes in Summer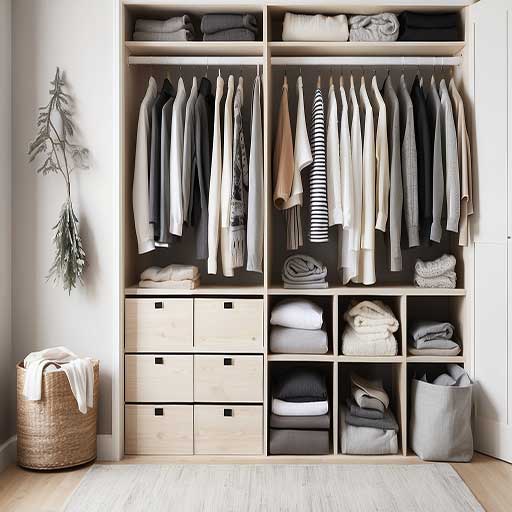 When it comes to storing winter clothes in the summer months, it's important to pay attention to where you're keeping them. Winter items should be placed in an airtight container or sealed plastic bag and stored away from direct sunlight and humidity. Additionally, make sure they are completely dry before storing them away as moisture can cause mold and mildew growth.

Finally, place a sachet of cedar chips or lavender inside the storage containers for extra protection against pests such as moths.
Conclusion
Overall, it is important to store your winter clothes in a way that keeps them safe from moisture and insects. Properly storing your winter clothing will help ensure that you have warm, comfortable items for years to come. With the right equipment and techniques, you can keep your winter wardrobe looking great with minimal effort.

Follow these steps to make sure your cold-weather items are well taken care of this season!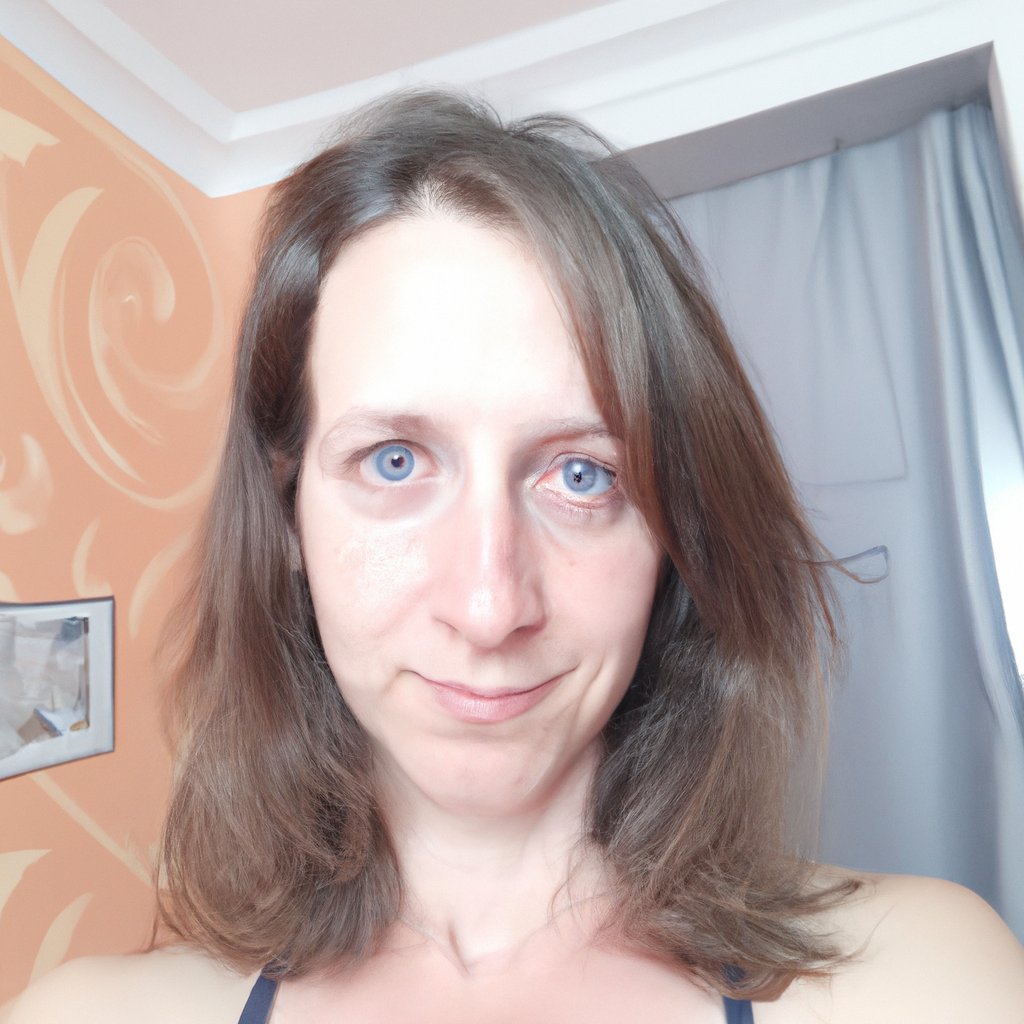 Hi, Musette Beaulieu here. Being a full time housewife makes me a geek for washing and drying clothes. Who doesn't love fresh smelled clothes? Carry on with me, I hope you get what you seek in this clothes drying journey.