How to Store Baby Clothes?
---
1. Baby clothes should be stored in a cool, dry place away from direct sunlight and moisture. 2. Keep them folded and organized on shelves or in drawers so you can easily find what you're looking for when needed. 3. It is best to store baby clothes by size rather than season as babies grow quickly!

4. Store newborn items separately, as they may never fit your child again after the first few weeks of life. 5. Wash all clothing before storing to prevent any staining or damage over time; use gentle detergents that are free of dyes and fragrances to avoid skin irritation if necessary. 6. If possible, protect your baby's delicate fabrics with garment bags or breathable storage containers made specifically for this purpose; however, plastic bins with lids will also work well for bulkier items such as blankets and stuffed animals!
7 . To keep moths away from woolen items like sweaters and hats, add some dried lavender buds inside the bag or bin along with other natural moth repellents like cedar chips .

Sort Clothing by Size: Begin by sorting all of the baby clothes into separate piles according to size, such as 0-3 months, 3-6 months and 6-12 months
This will make it easier when you are ready to store them since you can easily access the clothing your baby needs at that particular time period
Wash and Dry Clothing: Make sure all of the clothing is washed and dried before storing them away for extended periods of time
Any stains should be pre-treated so they don't set in over time while stored away
Label Storage Containers: Use storage containers or bins with labels on them that indicate what type of items are inside ("Onesies")
Labeling each container helps ensure easy access to items later on without having to go through multiple boxes trying to find something specific
Place Clothes in Proper Containers: Place each item neatly into its designated box and stack the boxes up accordingly if needed – making sure not to put too much weight onto a single pile or box which could cause damage or collapse due to pressure from other stacked boxes
Store Away From Direct Sunlight: Find a cool, dry place in your home where direct sunlight won't reach the clothes while being stored away – this ensures colors won't fade or fabric weaken over long periods of time due exposure from direct sunlight
How Do You Store New Baby Clothes?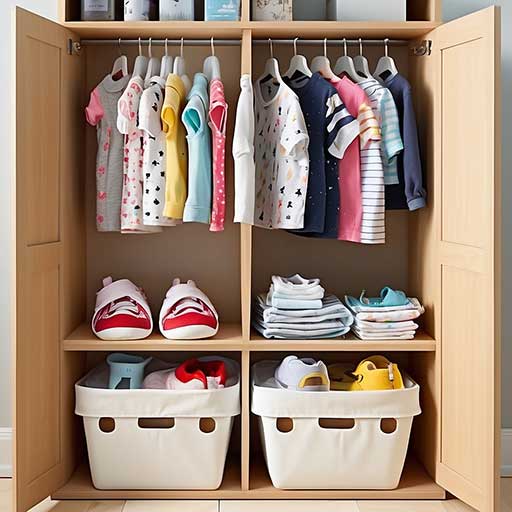 When it comes to storing new baby clothes, the best way to do this is by washing them before putting them away. This will help ensure that any dust or dirt from being in a store or warehouse is removed and that they are ready for your little one when you need them. Furthermore, it's important to make sure you are storing your baby's clothes in a cool, dry place as this helps prevent mold and bacteria growth over time.

Consider hanging up items such as dresses and pants on hangers instead of folding them so that wrinkles can be avoided down the line. You may also want to consider organizing clothing into categories such as summer wear versus winter wear so they can easily found when needed!
Is It Safe to Store Baby Clothes in Plastic Containers?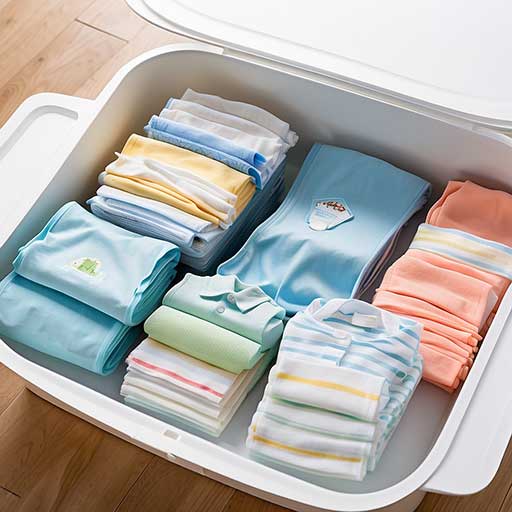 Yes, it is safe to store baby clothes in plastic containers. Plastic storage containers are a great way to keep your little one's items neat and organized. They come in various sizes, so you can find something that fits the size of your child's closet or drawers.

When selecting a plastic container for storing baby clothes, make sure it is made from non-toxic materials such as polypropylene or ABS plastic and has lids with secure closures to ensure nothing falls out during transport. Additionally, be sure that the container does not contain any BPA (bisphenol A), which can be dangerous for babies.
Should You Store Baby Clothes in Boxes Or Plastic?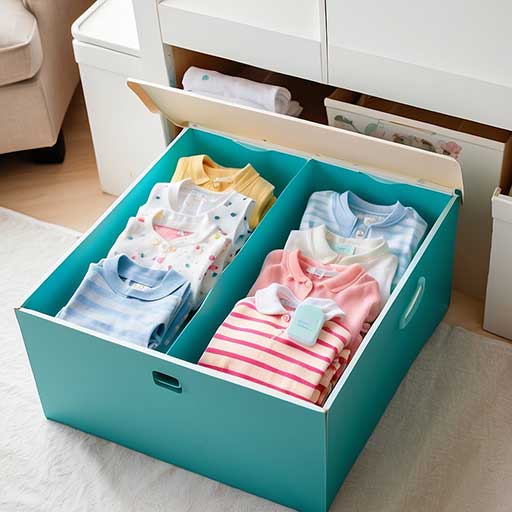 When it comes to storing baby clothes, both boxes and plastic can be effective options. Boxes are great for long-term storage as they provide breathability, reducing the risk of mold or mildew buildup due to humidity. Plastic is ideal for short-term and seasonal storage because it creates an airtight seal that prevents dust from entering the container.

Additionally, plastic containers are typically more affordable than boxes and some come with lids that make them stackable for easy organization. Ultimately, the best choice between boxes and plastic will depend on your specific needs so consider how much time you plan to store them before making a decision.
What is the Best Storage for Baby Clothes?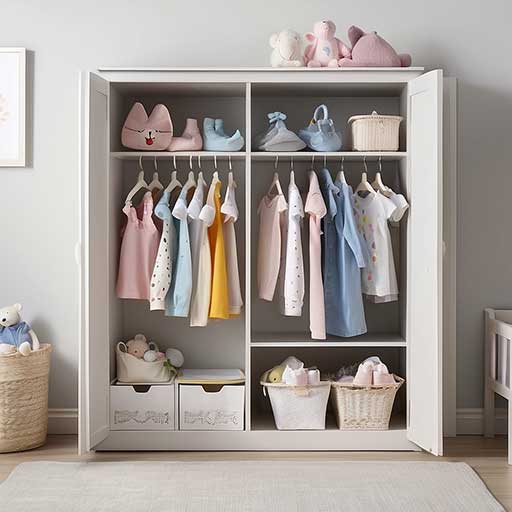 When it comes to storing baby clothes, the best option is to invest in a breathable clothing storage system. These systems are designed specifically for baby clothes and feature air-permeable fabric that allows airflow while also protecting clothing from dust, dirt, and mildew. Additionally, these systems often come with an integrated labeling system so you can easily identify items without having to dig through the entire wardrobe.

Some even have drawers or shelves for extra organization. Finally, many of these systems are portable so you can move them around as needed – making them perfect for those who need a little extra space at home!
Baby Clothes Storage and Organization: How to store baby clothes
How to Store Baby Clothes by Size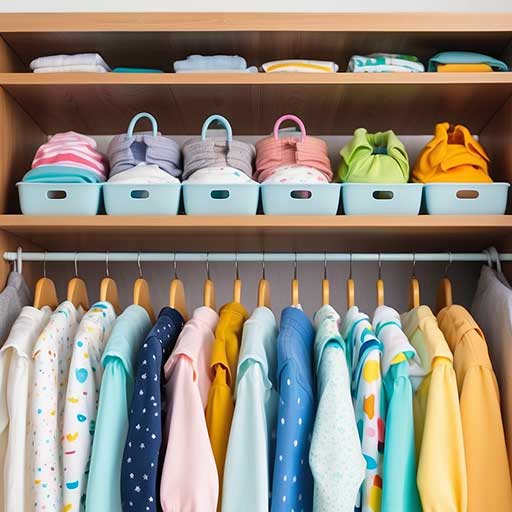 When storing baby clothes, it is important to organize them by size. This will save you time and energy when dressing your little one, as most babies grow quickly and outgrow their clothing in a short amount of time. You can easily store the clothes according to size by sorting them into bins or drawers that are labeled with different sizes (e.g., newborn, 0-3 months, 3-6 months).

Doing this will help you keep track of which items need to be swapped out for larger sizes as your child grows!
How to Store Baby Clothes for Next Baby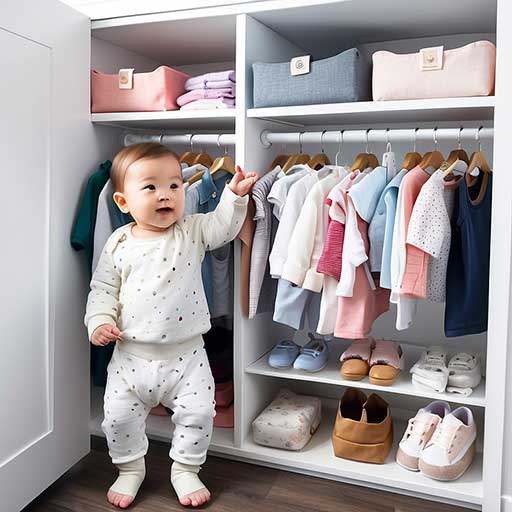 When it comes to storing baby clothes for the next baby, there are a few things you should keep in mind. First, make sure all items are washed and free from any stains or odors. If possible, store garments sealed in airtight bags or containers with desiccants (like silica gel packets) to protect them from moisture and humidity.

You may also want to consider vacuum-sealing your clothing for added protection against pests and dust mites. Finally, if you're able to store items offsite, like in a storage unit or attic space – be sure that the area is climate controlled so as not to expose stored items too drastic temperature swings which can damage fabrics over time.
Storing Baby Clothes in Vacuum Sealed Bags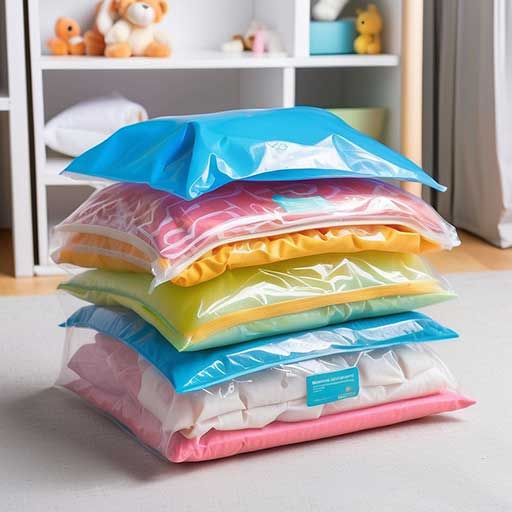 Storing baby clothes in vacuum sealed bags is a great way to keep them safe and organized. Vacuum sealed bags are airtight, which prevents dust and moisture from getting inside. They can also be labeled so you know exactly what is inside each bag, making it easy to find the items you need when you're ready to use them.

Additionally, these bags take up less space than traditional storage containers, meaning they can fit into smaller areas like closets or drawers. Finally, because of their airtight nature, vacuum sealed bags help protect against the growth of mildew and mold on your baby's clothing.
Conclusion
Having the right storage for baby clothes can make it much easier to keep your little one's wardrobe organized. Setting up an efficient system of drawers, bins, and hangers will help you save time when selecting outfits and reduce clutter in the nursery. Taking some time to figure out the best way to store baby clothes will pay off in the long run as you won't have to worry about where everything is or reorganizing every few months.

With a bit of planning and creativity, organizing baby clothing doesn't have to be overwhelming!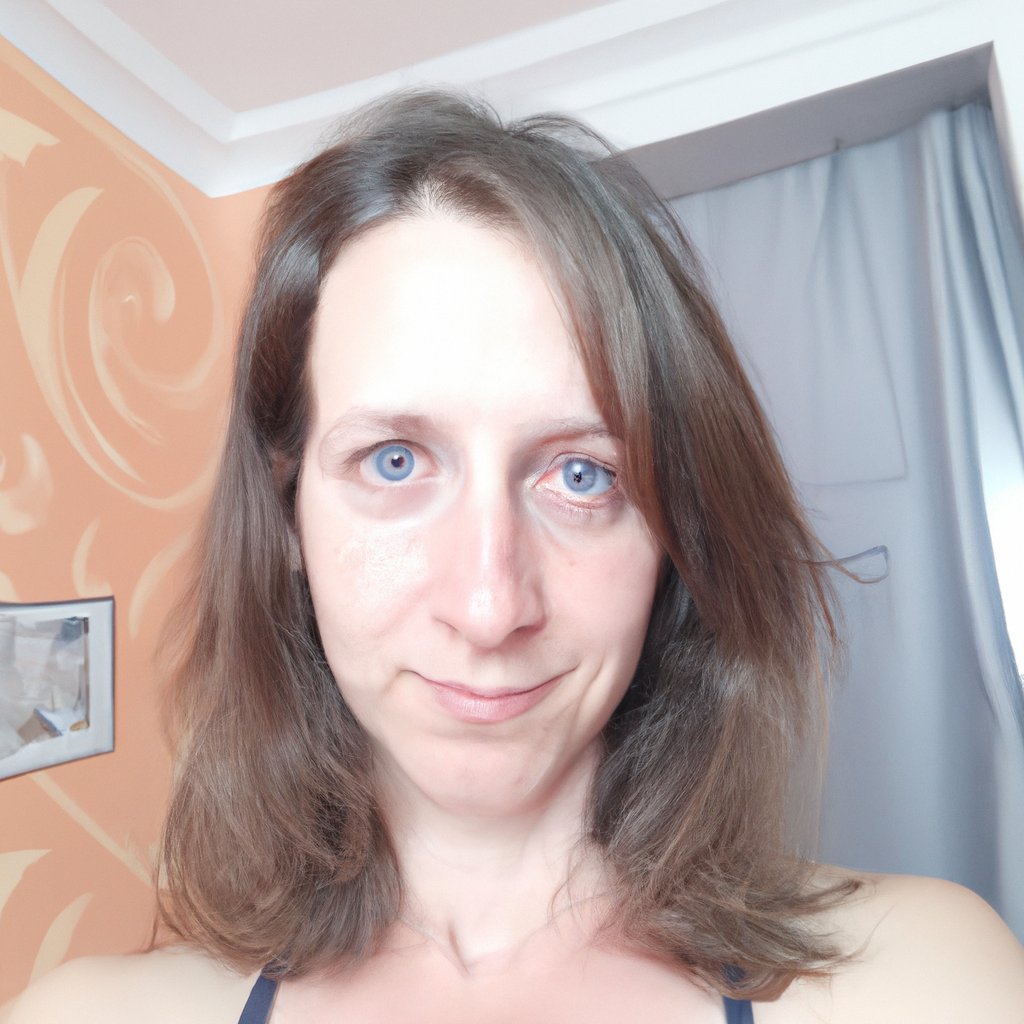 Hi, Musette Beaulieu here. Being a full time housewife makes me a geek for washing and drying clothes. Who doesn't love fresh smelled clothes? Carry on with me, I hope you get what you seek in this clothes drying journey.